Xplore Rome
28th June 2019

-

30th June 2019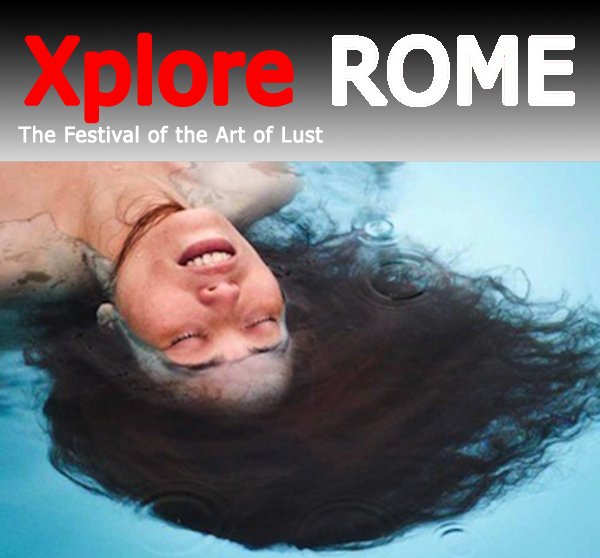 THE FESTIVAL
Xplore is a three-day event on creative sexuality, BDSM, body work, dance, performance and ritual, with more than 40 workshops, demonstrations, lectures and performances on different aspects and variations of sexuality.
Xplore presents unusual individuals who play with, work with, and explore the phenomenon of sexuality. Individuals who have developed amazing techniques and rituals on their way. These forms are as varied as sexuality itself. Some are therapeutic in nature, some emerge from aesthetic intentions, others are spiritual quests or searches for borderline experiences. Most of them just aim for pure pleasure. Their common ground is playfulness, communication, creativity and expansion beyond the traditional relationship of the couple. They represent a different sexual culture.They are art with body and soul.
.
LA QUARTA CORDA'S WORKSHOPS
Strategy and Torment – A journey within yourself
Using force is not the best solution in bondage. Sometimes having a right "strategy", a good "Kakehiki", allow you to overcome a limit to the partner, to do something without him feeling forced. We must have the same strategy when we want to work with "torment" on our partner.
"Seme" does not only mean torture, but also torment. It means discovering his weaknesses, his fears, his emotions and pushing him to live them in a consensual, intimate and controlled context, in order to come out stronger and more purified at the end.
In this workshop we will talk about Kotobazeme (torture with the word), Shuuchinawa (rope of shame), Shikarizeme (torture of reproach). We will not use complex ligatures but we will focus on the communication that we can establish through them.
The circle
A group experience in which top and bottom are in front of each other and in this situation we will experience all the elements that characterize playing with the ropes but enriched by the fact that each time we will be faced with a different partner with whom to dialogue through the ropes.
An experience of personal and group growth in which it will not only be a matter of tying or being tied up but in which we will necessarily have to put communication at the centre.
So a rope will mean the entry into space of another person, asking and giving permission, a meeting, a game, and a speech one rope at a time.
After all, this is exactly what we should do every time we bind with ropes.
.
LINKS
Website: https://roma2019.xplore-festival.com/
Tickets: https://roma2019.xplore-festival.com/tickets/
.