Learn more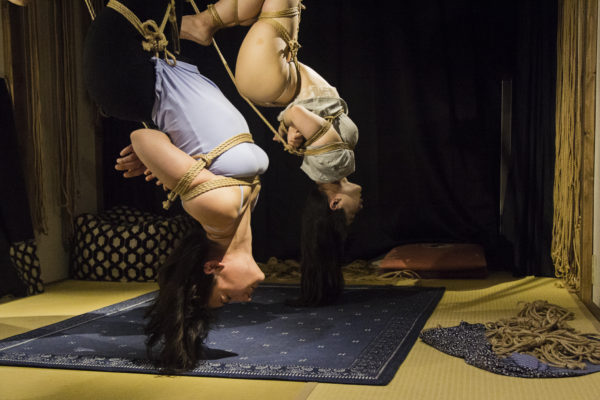 Whether you have tried some tutorials on your own or attended one of my courses or classes, I want to give you some advice to continue your journey into Japanese bondage.
Of course, the most important thing is to study: attend workshops or take private lessons. If you are curious about the possibilities of shibari, don't stop at a basic course, don't be satisfied with reading this webbook! Schedule a lesson, advance your level and you will see that you will be satisfied!
And once at home, experiment with your imagination, have fun, practise and try out the ties you have learned again!
Personally, as a teacher, it always gives me great satisfaction to see a couple who started almost by chance with a basic course and then, after a few months, make their first suspension!
In every large city, informal aperitifs (known as "munch"), play parties, and rope jams are regularly organised. These are great opportunities to get involved and get in touch with the local community. You can find them by joining a local BDSM or bondage group on Facebook or Fetlife.
Follow your favorite rope artists on social media and check out their photos, videos, and resources. And don't forget to follow me on Instagram, Youtube, and Facebook!
So, study, get informed, and meet people: three key tips to improve your practice and make bondage an enjoyable, fun, and exciting practice.